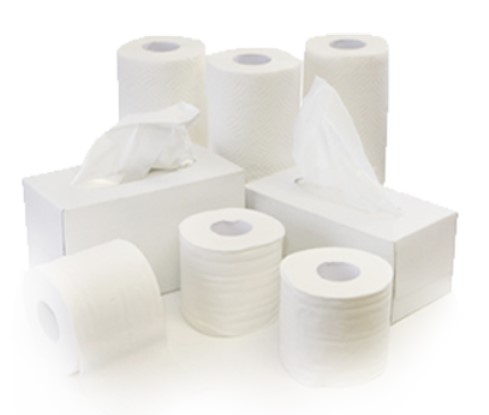 Setting the Stage for Guest Comfort: Essential Supplies for Your Vacation Rental
Introduction: Creating a welcoming and comfortable environment for your vacation rental guests involves thoughtful preparation and attention to detail. Over our eight years in the vacation rental space, managing ten homes and earning 600 five-star reviews, we've honed our approach to providing essential supplies. While preferences may vary, our recommendations serve as a solid baseline to enhance the guest experience at Shasta Lakeshore Retreat and Vacations 4 Rent.
1. Toilet Paper:  Provide three rolls per bathroom to ensure guests have an ample supply throughout their stay.
2. Paper Towels:   Supply two rolls of paper towels to assist with general cleaning and kitchen tasks.
3. Dishwasher Soap:  Ensure there are enough dishwasher pods for at least one load per day.
4. Washing Machine Soap:   Leave a bottle of washing machine soap, sufficient for one load per day.
5. Liquid Hand Soap:  Offer liquid hand soap in bathrooms and the kitchen for guests' convenience.
6. Firewood:  Provide a generous pile of firewood for guests to enjoy cozy nights by the fireplace or fire pit.
7. Clean Towels:  Supply enough clean towels for 1.5 to 2 per guest. Place them in bathrooms, cabinets, and/or bedrooms.
8. Clean Sheets:   All beds should be made with clean sheets, and it's advisable to keep extra sheets in the closet.
9. Ice:  Guests can use the ice in the ice maker, and consider leaving an extra bag during the summer months.
10. Basic Spices:  Offer basic spices like salt, pepper, and others to enhance the cooking experience.
11. Coffee Filters:  Ensure guests have the essentials for brewing a fresh cup of coffee.
12. Propane for Appliances:  Supply enough propane in 5-gallon tanks for each propane-powered appliance (BBQ, fire pit, heat lamp) plus one extra full tank. Guests can purchase additional propane if needed.
13. Kitchen Trash Bags:   Provide enough kitchen trash bags for 1-2 per day, ensuring a clean and organized space.
Items we no longer provide:  Shampoo, Conditioner, Plastic Bags, Paper Plates, Paper Cups or Tin Foil
While our list may not align with every host's preferences, it serves as a starting point to create a well-equipped and welcoming vacation rental. At Shasta Lakeshore Retreat and Vacations 4 Rent, we understand the nuances of guest satisfaction and are here to help you tailor a supply list that suits your unique property. If you're seeking personalized advice, don't hesitate to engage with us in a discussion – we're here to help.
November 15, 2023
David & Lori Raun
Vacations 4 Rent
www.shastavacations4rent.com
& Shasta Lakeshore Retreat
www.shastalakeshoreretreat.com
Lori:  Cell/Text:  (925) 200-6934
ShastaRetreats@gmail.com