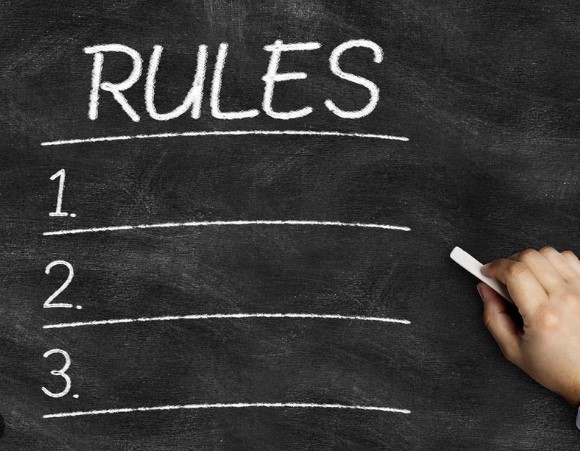 Setting the Stage: Crafting Vacation Rental Rules for a Seamless Guest Experience
Introduction: As vacation rental owners, creating a welcoming and enjoyable experience for your guests is paramount. To foster a harmonious environment and ensure the smooth operation of your rental property, establishing clear rules is key. In this blog, we'll explore a comprehensive set of recommended guidelines that vacation rental owners can implement to help guests make the most of their stay while respecting the property, neighbors, and local regulations.  Clearly we recognize that they might not be appropriate for all markets and owners, but will form a starting point for new hosts:
1. Check-In and Check-Out Procedures: Clearly communicate check-in and check-out times to guests, and provide instructions for seamless arrivals and departures.  Part of this decision will tie to whether or not you like to turn a property in the same day.  We recommend a 4pm check in and a 11am check out.  This should allow plenty of time to turn the home that day with a reliable cleaning crew.
2. Housekeeping Expectations:  Outline expectations for guests regarding housekeeping, trash disposal, and any specific guidelines for maintaining the rental's cleanliness.  We recommend that their cleaning fee takes care of most things but this assumes respect of the home during the stay.  For cleaning not included, be very clear on the fees and expectations.
3. Quiet Hours:  Establish specific quiet hours to minimize disturbances to neighbors, and communicate the importance of maintaining a peaceful environment, particularly during nighttime hours.  `We recommend 10pm to 9am as the quiet hours and we encourage outreach to neighbors to know they should call the host if there is an issue.
4. Maximum Occupancy Limits:  Clearly state the maximum number of guests allowed in the rental to manage property wear and tear and ensure compliance with local regulations.  This may or may not include a maximum number of adults and a different maximum for everyone including children.  Some hosts include a certain number of guests in the base price and then add $15 to $20 per night per additional guest up to the maximum.
5. Pet Policies:  If the property is pet-friendly, detail rules regarding pet behavior, size limitations, and any associated fees.  We recommend a fee of $120 per pet per stay (not refundable) and a requirement to stay off furniture, beds and to never be left alone unless in a crate.  Picking up after their pets are a must.
6. Smoking Policies:  Clearly define smoking policies, whether smoking is permitted or restricted to designated areas. Make it clear if smoking is prohibited indoors.  We recommend you make is also clear about vaping and smoking of pot.
7. Security and Safety Guidelines:   Provide information on securing the property, including locking doors and windows. Share emergency contact details and procedures for guests to follow.
8. Parking Instructions:   Specify parking areas and any limitations on the number of vehicles allowed. This helps prevent congestion and ensures smooth parking logistics.   Be sensitive to dynamics with your neighbors.  Make it clear your house is not a party house and that you do not allow cars other than confirmed guests.
9. Guest Amenities:   Clearly outline the use of amenities and any guidelines for features like hot tubs, fireplaces, or BBQ grills. Provide instructions on proper usage.
10. Internet and Technology Usage:  Provide information on Wi-Fi access and guidelines for using technology within the rental. Communicate any data usage limits and policies.
11. Local Regulations and Laws:  Remind guests to adhere to local laws and regulations, including noise ordinances, waste disposal guidelines, and any specific rules applicable to the area.  Do not assume they know them, you need to list and communicate.
12. Communication Protocols:  Specify the preferred methods of communication during the stay, including emergency contact information and procedures for reporting issues or seeking assistance.
13. Guest Responsibilities:   Clearly outline guests' responsibilities, including taking care of the property, reporting damages promptly, and adhering to the established rules.
14. Cancellation and Refund Policies:  Communicate the rental's cancellation policy, including any penalties or fees associated with cancellations. Provide information on refund procedures.
15. Feedback and Reviews:   Encourage guests to provide constructive feedback and reviews. This helps owners improve the guest experience and highlights areas of success.
16. Neighbor Considerations:   Remind guests to be considerate of neighbors' privacy and property, minimizing disturbances and maintaining a positive relationship with the local community.
Conclusion: Crafting comprehensive rules for your vacation rental not only enhances the experience for guests but also ensures the smooth operation and longevity of your property. Clear communication and transparent guidelines contribute to a positive environment for both hosts and visitors, fostering a sense of respect and responsibility.
At Shasta Lakeshore Retreat and Vacations 4 Rent, we understand the unique challenges and opportunities that come with managing vacation rentals. Our services extend beyond property management, encompassing proactive marketing strategies and valuable advising for owners seeking to optimize their vacation rental investment. With our expertise, we aim to support owners in creating exceptional guest experiences while maximizing the potential of their rental properties. For personalized assistance and industry-leading guidance, consider reaching out to Lori and Dave at Shasta Lakeshore Retreat and Vacations 4 Rent. Your success in the world of vacation rentals is our priority.
November 10, 2023
David & Lori Raun
Vacations 4 Rent
www.shastavacations4rent.com
& Shasta Lakeshore Retreat
www.shastalakeshoreretreat.com
Lori:  Cell/Text:  (925) 200-6934
ShastaRetreats@gmail.com