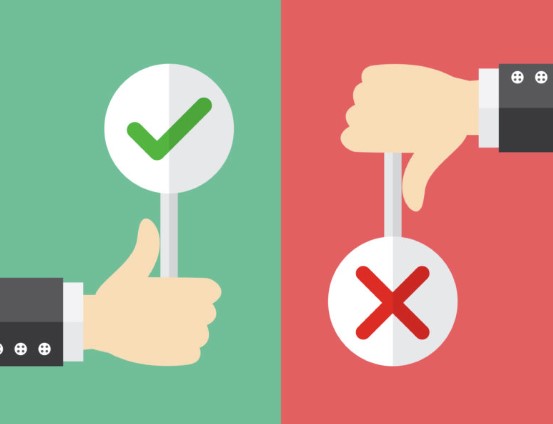 Navigating the Occasional Guest Dissatisfaction: Insights for Vacation Rental Owners
Introduction: In the dynamic world of vacation rentals, hosts often find themselves in the frustrating position of receiving a rare negative review, despite maintaining an overall stellar reputation. A track record of glowing reviews and an impressive 4.8 to 5.0 score can be marred by an unexpected 1 or 2-star rating. In this blog, we delve into the complexities of this scenario, exploring the dynamics of guest dissatisfaction communicated near the end of a stay or through a surprise review on platforms like VRBO or Airbnb.
The Challenge of Unmet Expectations: One of the primary reasons for unexpected negative reviews is the misalignment of guest expectations with the reality of the rental property. Many hosts prefer to address issues promptly and enhance the guest experience, but when communication breaks down, dissatisfaction can fester.
The Importance of Early Communication: Effective communication is a cornerstone of guest satisfaction. Hosts welcome the opportunity to rectify any issues that arise during a guest's stay, such as cleanliness concerns or unforeseen problems. It's essential for guests to express their concerns early on, allowing hosts to address and resolve them promptly.  We encourage that the host makes is clear in the check-in, just before arrival email that it encourages the guest to contact them right-away if any issues.  An email or text can also be sent the next morning after check in, but some hosts are concerned about too much communication with a guest will be perceived as bothering them.
Challenges in Removing Unreasonable Reviews: The reality is that removing an unjustified poor review from popular listing sites like VRBO and Airbnb can be an uphill battle. While some platforms offer resolution processes, hosts often find themselves at the mercy of guest perspectives, making it challenging to erase a negative mark.  Although the situation and data might suggest that the review was not warranted, many times it is hard to get Airbnb or VRBO to take any action.
Navigating Negative Reviews and Guest Complaints: When faced with an unexpected negative review or comments, hosts should proactively engage with the guest to understand their concerns and explore potential resolutions. Airbnb and VRBO appreciate hosts who make genuine efforts to address guest issues directly.
Responding Professionally to Public Reviews: Responding to negative reviews publicly, in a professional and unemotional manner, is a prudent practice. By providing context or additional details, hosts can present their side of the story for potential future guests to consider.  If nothing else, you can leave a sense of being reasonable.  In this response that you leave publicly, you should refer back to all your other positive reviews.
Beware of Strategic Negative Reviews: It's crucial for hosts to be aware of the potential strategy some guests employ—using a negative review as leverage for refunds or extended stays. Checking a guest's reviews from other hosts can shed light on their history and intentions.
Moving Forward: Despite the frustration, hosts must accept that, at times, negative reviews are unavoidable. By demonstrating responsiveness, professionalism, and a commitment to guest satisfaction, hosts can maintain their credibility and reputation. New guests are likely to see through isolated negative reviews, recognizing the overall positive feedback received.
At Shasta Lakeshore Retreat and Vacations 4 Rent, we understand the nuances of these rare unreasonable reviews and can offer advice on navigating these challenging situations. It's crucial to approach each review with a focus on continuous improvement and an unwavering commitment to providing an exceptional guest experience.
November 17, 2023
David & Lori Raun
Vacations 4 Rent
www.shastavacations4rent.com
& Shasta Lakeshore Retreat
www.shastalakeshoreretreat.com
Lori:  Cell/Text:  (925) 200-6934
ShastaRetreats@gmail.com