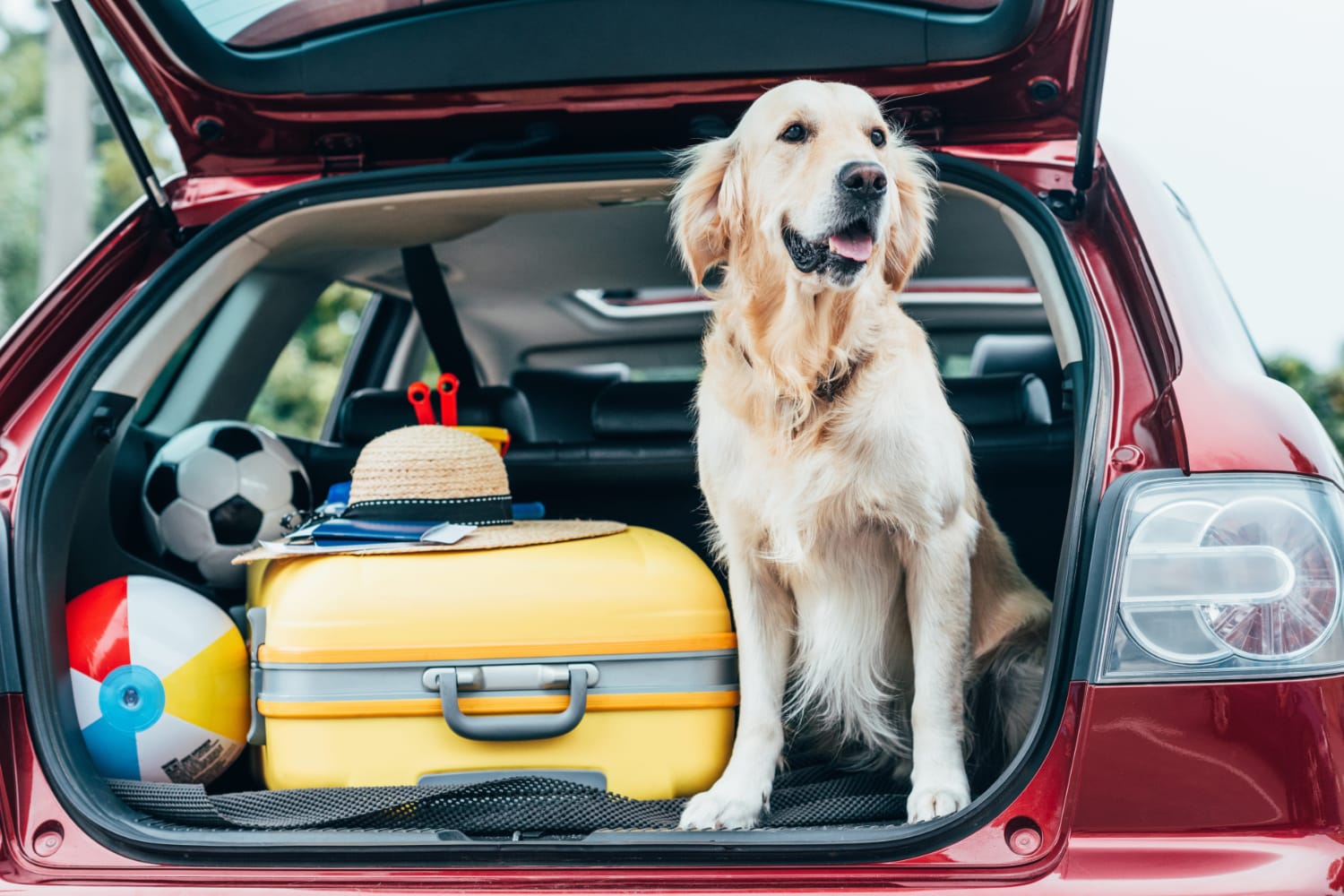 Paws and Relax: The Revenue Boost of Pet-Friendly Vacation Rentals
Introduction: In the ever-evolving world of vacation rentals, a trend is gaining momentum that promises not only happy tails but also a boost in revenue for hosts – the rise of pet-friendly accommodations. In this blog, we'll explore pet friendly tradeoffs vs. the significant upside of welcoming four-legged family members into vacation rentals, addressing concerns, and how embracing a pet-friendly policy can lead to increased bookings and delighted guests.
The Pet-Friendly Advantage: Picture this: A family eagerly planning their getaway, excitedly packing their bags, and, of course, ensuring their furry companion is part of the adventure. This scenario is becoming increasingly common, with as much as 50% of guests expressing a strong preference for pet-friendly vacation rentals, especially in recreational areas like lakeside retreats, mountain cabins, and beach getaways. Catering to this growing demand isn't just about being pet-friendly; it's about tapping into a lucrative market and enhancing the overall guest experience.
Maximizing Revenue with Pet Fees: While the idea of accommodating pets may bring concerns about potential challenges and damages, hosts can turn these into revenue opportunities. Charging a pet fee, typically ranging from $75 to $150 per pet per stay, not only covers the additional cleaning costs associated with pet-friendly rentals but also becomes a substantial source of income. Guests are often willing to pay extra for the privilege of bringing their pets along, making it a win-win for both hosts and pet-loving vacationers.
Mitigating Concerns with Security Deposits: To address the potential for damages, implementing a reasonable security deposit adds an extra layer of protection. While most pet owners are responsible, having a security deposit provides reassurance for hosts and encourages guests to uphold the rules and guidelines outlined in the rental agreement.
Crafting a Detailed Rental Agreement: A well-crafted rental agreement is the cornerstone of a successful pet-friendly rental. Clearly outlining the terms and conditions, including the pet fee, security deposit details, and specific rules governing pet behavior, ensures transparency. This not only protects the property but also contributes to a smooth and enjoyable stay for both guests and their furry companions.
Setting Clear Rules for Pet Stays: Establishing clear guidelines is essential to maintaining the integrity of your vacation rental. Rules should include:
Staying off Furniture and Beds: Prevent potential damage and hygiene issues by clearly stating that pets are not allowed on furniture or beds.
Never Being Left Alone in the House: To minimize the risk of separation anxiety or unwanted behaviors, require that pets are never left unattended unless they are securely crated.
Owners Must Pick Up After Them: Encourage responsible pet ownership by emphasizing the importance of cleaning up after pets, both indoors and outdoors.
Vacations 4 Rent – Your Partner in Success: Implementing or improving your vacation rental strategy, especially when it comes to pet-friendly accommodations, can be seamless with the expertise of Vacations 4 Rent. As a vacation rental property management, marketing, and advisory firm, they specialize in optimizing your property's potential and ensuring a successful outreach to the pet-loving travel community.
Conclusion: Embracing pet-friendly vacation rentals isn't just a trend; it's a strategic move that opens doors to a vast and passionate market. By implementing pet fees, security deposits, detailed rental agreements, and clear rules, hosts can not only minimize concerns but also maximize revenue. So, whether you're a seasoned host or just starting, consider the paw-sibilities of becoming pet-friendly – your guests, and their four-legged companions, will thank you for it. And for those seeking expert guidance, Vacations 4 Rent is here to help turn your vacation rental into a pet-friendly paradise.
November 19, 2023
David & Lori Raun
Vacations 4 Rent
www.shastavacations4rent.com
& Shasta Lakeshore Retreat
www.shastalakeshoreretreat.com
Lori:  Cell/Text:  (925) 200-6934
ShastaRetreats@gmail.com
Shasta Lakeshore Retreat is one of our customers.